We hope you love the items we recommend, and just so you know, Quit Chronic Fatigue may receive a small commission from links in this post.
How Do You Relieve Pain Without Medication?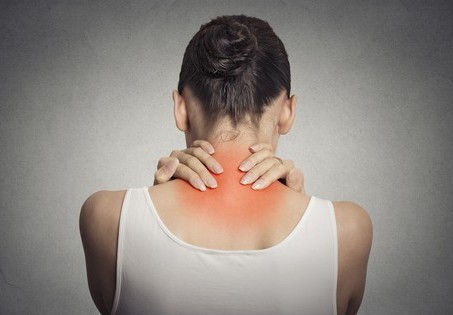 One of the many and varied symptoms those with chronic illnesses like chronic fatigue syndrome and fibromyalgia suffer is pain making it important to find some form of natural pain relief.
Pain felt in those with chronic illness can be constant, varying in both type and intensity. Headaches, muscle pain, digestive system pain, skin and joint pain are all normal. Pain from tight shoulders and calf muscles are common pain sites for chronic fatigue sufferers. Whilst for those with fibromyalgia pain can be widespread and is a major symptom of this illness.
The cause of pain symptoms in chronic fatigue syndrome is not well understood, and it's common to reach for OTC NSAIDs or prescription pain meds for relief.
It's tough dealing with the overwhelming low energy state of chronic fatigue syndrome. Adding relentless pain to the ongoing fatigue can make life not just uncomfortable but completely miserable for sufferers.
Similarly with fibromyalgia constant pain symptoms can make taking pain meds the only way to get through each day.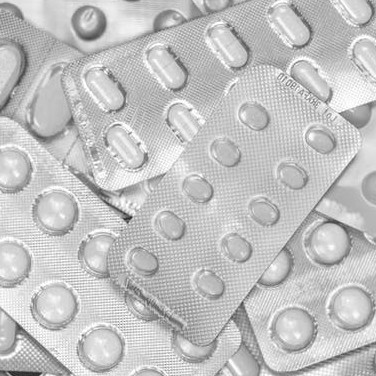 NSAIDs are known to have caused a revolution in the way pain is treated. But as with many drugs, their long term use can have its drawbacks.
Unfortunately, long term use is common in those with chronic illness as they battle their symptoms daily with little relief in sight for their ongoing illness.
Regular use of NSAIDs other than aspirin has been linked to an increased risk of heart disease. Additionally, all NSAIDs can have a detrimental effect on the stomach, causing bleeding and ulcers.
A better option is to manage pain naturally and depending on where your pain is felt, there are several effective ways to do this without the need to resort to pain medication.
WHAT YOU CAN USE FOR NATURAL PAIN RELIEF
Natural Pain Relieving Topical Creams
Heating Pads And Wraps
Pressure Relieving Pillows And Mattresses
Electronic Massage Tools
Electronic Pain Relieving Units Using The Latest Technology
Regular massage and gentle restorative yoga are also great therapies that not only help relieve pain by stretching tight and sore muscles but they are terrific stress busters too.
If you suffer with chronic fatigue syndrome any exercise needs to be carried out very carefully and gently so as not to deplete low energy reserves. If you push it too far you will end up crashing. However there are some types of yoga helpful for chronic fatigue syndrome.
For fibromyalgia sufferers, studies show aerobic exercise has been found to be beneficial, so they can definitely partake in yoga as well as aerobic exercise to help manage their pain symptoms.
Check out the list below for the best of natural pain relief, choose a couple of options, try them out to see what works for you. Maybe some pain relieving cream combined with a heating pad will help you. Or one of the electronic pain relieving gadgets may be a more effective option.
Sure, none of these options is as easy as popping pills, but they won't harm your body systems either. Those suffering with chronic illness already experience substantial stress on their system from their illness. Adding pain relieving chemicals that need to be cleared via your liver causes further strain on your already weakened system.
Bottom line…..It's just not a good idea to add more chemical stress from medication. With just a little effort you're sure to find some relief from ongoing pain using natural sources. You can become more comfortable and make the pain of your chronic illness more manageable by choosing a couple of items from this article.
Natural Topical Pain Relief
Topical pain relief can be provided by rubbing lotions, creams and salves made from natural ant inflammatory ingredients directly on to the painful areas of your body. Or you can get pain relieving and muscle relaxing effects by soaking in a solution of magnesium sulphate.
1. Penetrex
One of the best natural pain relieving options I found is Penetrex ointment. As well as using it to relieve painful and tight muscles in my calves, neck and shoulders during the time I had chronic fatigue syndrome. I've also used it to stop a headache from becoming full-blown.
By rubbing a small amount of this anti inflammatory cream into my neck and the base of my skull when I feel a halo forming it prevents the headache from turning into a debilitating migraine.
Made from natural anti inflammatory ingredients it doesn't just mask the pain, it gets to work straight away to reduce inflammation and effectively reduce pain.
QUICK + STRONG ACTING – Penetrex absorbs quickly into painful areas and starts working straight away. The formulation doesn't just mask pain with warming or cooling sensations like many other natural pain relief creams. It gets straight to the root of the problem and calms inflammation.
CLINICALLY PROVEN FORMULATION – Penetrex utilizes a revolutionary delivery system. With natural ingredients including – Vitamin B6, Arnica, Glucosamine, Choline, Boswellia Serrata, MSM (DMSO2) and more. This lotion penetrates deeply into painful areas to work on calming the pain fast.
MADE IN THE USA – It rubs in easily, is non-greasy and doesn't stain. Paraben free and not tested on animals it is made in Southern California by a renowned chemist.
100% MONEY-BACK GUARANTEE – Penetrex comes with an unconditional guarantee. This means if it doesn't work to relieve your pain and you are not 100% satisfied with Penetrex you can make use of their Refund Policy.
2. Dr Teal's Therapeutic Solutions Pure Epsom Salt Soaking Solution – 6 Lb Bag
Another great way to naturally relieve pain is to soak in an Epsom salt bath. Epsom salts (Magnesium sulphate) works to relax a tired body and tight muscles.
If you don't have time to soak in a bath you can also prepare a foot bath with Epsom salts and sit with your feet in the water for about 20 minutes. This also allows the magnesium sulphate to absorb directly through your skin and into your system.
A small sprinkle of Epsom salts isn't enough, you really need to use a good couple of cups for each bath to get the relaxing and pain relieving effect.
This is why this big 6lb bag of Epsom salts is good. This particular pack of Dr Teal's is simply plain Epsom salts but it is also available in smaller pack sizes that include essential oils like lavender or eucalyptus if you need the added aromatherapy benefits.
Soothes – Helps get rid of aches and pains
Releases- Tight muscles start to relax
Relaxing Sleep – Helps aid sleep before bedtime
Contains – Magnesium Sulfate
3. Medical Miracles Hemp Pain Cream Salve – 3000mg Extra Strength Hemp Extract

The hemp plant has strong anti-inflammatory and anti-spasmodic properties, and is able to kill pain and enhance circulation. Hemp oil made from all parts of the plant is also rich in omega 3 and 6 fatty acids.
Medical Miracles Hemp Salve contains CBD, the pain relieving chemical and very little THC, the chemical that makes you high. So using this salve to relieve pain is a good idea, but if you're looking to get high from it, you'll be disappointed.
It works by interacting with CB2 receptors near the skin and activating the body's natural occurring endocannabinoid system which reduces pain.
POWERFUL – Made using all natural ingredients and hemp plant grown in the U.S.A. this salve packs a powerful punch of 3000mg hemp to help relieve pain.
FULL SPECTRUM – The topical Hemp Healing Salve is a great option for rapid and maximum relief when you need to target a localized area.
MANUFACTURED LOCALLY – The Hemp used is grown and extracted in Colorado U.S.A
ALL NATURAL INGREDIENTS – Decarboxylated Hemp Extract, Natural oils of Almond and Coconut, Beeswax, Shea Butter, Lavender Essential Oil, Vanilla Extract.
Heating Pads + Wraps
Sometimes you really need heat to help release the tension in tight muscles. I find a combination of pain relieving lotion and heat works well to get muscles to relax. The range of wraps and heating pads below is suitable for a variety of situations. No matter which area of your body is aching, one of the options below is sure to work for you. Shoulders, lower back, calves and arms can all benefit from having some soothing heat applied to relax painful muscles.
1. Mars Wellness Neck And Shoulder Wrap

Soothing heat is delivered to the neck as well as the shoulders due to the high collar on this wrap which helps release the tight and painful upper body muscles common in those with chronic fatigue syndrome.
With an aromatherapy effect a soft herbal aromatic scent releases once the wrap is heated and the scent is not overwhelming, rather it's calming and quite subtle with an overall soothing effect. This wrap is comfortable to use while watching TV or at your computer.
HOT or COLD – This neck and shoulder wrap can be heated in the microwave quickly and is ready in about 3 minutes providing long-lasting and soothing therapy. It can also be chilled by placing it in the freezer if cold therapy is required. It wraps comfortably around the neck and shoulders.
COMFORTABLE FABRIC – Soft fabric feels comfy against skin. It's non-irritating and helps relieve stiffness and tension in muscles.
NATURAL FILLING – 12 natural herbs and aromatic ingredients along with 100% natural flax seeds make up the filling of the wrap.
MADE IN THE USA

2. Pure Enrichment Pure Relief XXL Ultra Wide Microplush Heating Pad

Depending on where your pain is located you might need something other than a shoulder and neck wrap.
If you have pain in your back this large size heating pad could be what you need. It is also pliable enough to wrap around an arm or leg.
LARGE SIZE – 20 X 24" Providing great coverage for your back, legs or arms.
SOFT FABRIC COVER – Soft Microplush fabric is used for extra comfort on bare skin and the blanket be can be machine washed on a gentle cycle.
HEATS QUICKLY – Warms up fast to provide pain relief quickly for aching muscles.
MOIST OR DRY HEAT – Can be used with either moist or dry heat. Moist heat therapy provides deeper heat penetration for more effective pain relief.
WHAT IS INCLUDED– Heating pad with control unit, a storage bag which is great for travel and a user manual.
WARRANTY – The unit comes with a 5-year warranty. Customer support is available 7 days a week should you have a query.
3. Rechargeable Portable Heating Pad With Additional Pocket

Sometimes all you need is a small heated pad to use at the bottom of your spine, or on a wrist or arm that is aching and sore. This rechargeable pad is easy to use. One full charge will last the entire night. Or you can take it with you and use it in the car or at your desk.
SAFE + STRONG – This is a new design with 6 layers of protection, heating element and security charger. Simply charge it and it's ready to use.
SAFE TO USE – Because the unit is rechargeable you don't have to waste time or energy boiling water and pouring it into a water bottle. When fully charged it will keep warm under a blanket for the entire night. You don't have to refill it so it is environmentally friendly too.
ASSEMBLED + FILLED – Locally in Oklahoma U.S.A.
100% REFUND – There is a 'no questions asked' refund if you're not completely satisfied.
4. Sunbeam Velvet Plush Heated Throw

Often with chronic fatigue syndrome a lot of time is spent resting on the sofa, particularly during a crash. And a plush heated throw rug can help relax aches and pains while keeping you warm and bringing relief to tight cold muscles.
VELVET SOFT FABRIC – Plush and super soft 100% polyester fabric.
MULTI – SETTING – Easy to use control with 3 heat settings and a 3 hour auto-off safety feature.
EASY CARE– The Sunbeam electric throw is easily machine washable and you can put it in the dryer too.
SIZE– 50 x 60″
AVAILABLE COLORS – The throw is available in a choice of several colors and patterns to suit your decor.
Comfortable Mattresses and Pillows
Often pain and pressure on sore body points can be relieved by using ultra comfortable mattresses and pillows. A microfiber filled full body pillow can be molded into different shapes around your body providing relief for painful points. If you find you are waking up during the night due to pain, you may need to change your mattress. It's important to make sure your mattress and pillows are manufactured from the best materials to help you get a good nights sleep.
1. Moonlight Slumber Comfort-U Total Body Support Pillow

This body pillow allows you to cradle your body in comfort finding relief for painful pressure points. And it is large enough to help align your neck, hips, shoulders and back helping you get a full and restful night's sleep.
Suitable for back or side sleepers, you can use this pillow in any sleeping position while giving extra support and relief for pressure points.
You can use it in other ways too. If you need support while sitting up to read, this pillow can be molded into the right shape for this to make sure you are sitting in a comfortable position.
MADE FROM– The synthetic microfiber down stuffing allows air to circulate through the material while still holding its shape.
HYPOALLERGENIC – Odorless and hypoallergenic and completely machine washable. The entire pillow can be easily cleaned in your washing machine and dried in your dryer. The filling doesn't clump assuring you of lasting comfort.
MADE IN THE USA – Using quality materials, this Body Support Pillow will perform just as you expect it to.
2. Lucid 2″ 5 Zone Memory Foam Mattress Topper

Memory foam is well-known for its pressure relieving properties. And when you lie on a memory foam mattress topper your body heat softens the foam in appropriate points. This helps to support your body along its curves and full length.
Memory foam helps relieve pain and promotes a more restful night's sleep and can be especially useful for fibromyalgia sufferers.
Rather than invest in an entirely new mattress, you can use a memory foam mattress topper, save money and still get same great sleep benefits.
MAXIMUM COMFORT – 2 inch memory foam mattress topper with five zones providing targeted comfort.
COOLING GEL– The Memory foam is infused with cooling gel to improve breathability of the topper.
PRESSURE POINTS – Raised zones in the foam alleviate pressure at contact points of the body.
QUALITY – Premium memory foam is extremely airy, soft, and responsive.
AVAILABLE SIZES – Comes in 7 sizes, Twin. Twin XL, Full, Full XL, Queen, King and California King.
WARRANTY – The mattress topper has a 3 year U.S. warranty.
Electronic Devices
Several types of electronic devices can be used for pain relief. I've chosen 3 different types to add to this best of natural pain relief list. A TENS unit, a rechargeable massage tool and the Quell unit which uses the latest technology for pain relief. Keep reading to find one that suits you best.
1. TENS 7000 2nd Edition Digital TENS Unit with accessories

TENS units have been around for many years and work by sending an electrical current through the skin via electrodes. It stimulates specific nerve pathways while producing a massaging or tingling sensation. This sensation reduces the perception of pain.
There are a couple of theories about how Tens units do this. One theory suggests that electrical impulses stimulate the production of endorphins and enkaphalins in the body. The production of these natural substances block pain messages reaching the brain.
Another theory states that a neural mechanism in the spinal cord acts as a type of gate. Depending on whether the gate is open, partially open, or closed, a signal is sent to the brain which changes the perception of how pain is felt by the user. The frequencies sent by the unit interfere with pain messages at the level of the spinal cord helping to block their transmission to the brain.
A recent study of women with fibromyalgia showed significant improvement in pain from movement after using a TENS machine.
POWERFUL – This TENS unit is very powerful and inexpensive, providing lasting drug free pain relief. With dual intensity muscle and nerve stimulators and electric massager it has independent channels that control 4 electrode pads enabling targeted pain relief. Whether your pain is in your shoulders, back, legs or wrists you can attach the electrodes accordingly for immediate pain relief.
MULTIPLE MODES – With multiple TENS therapy modes it offers everything you need for effective therapy. Easy to control settings include Normal, Burst, Pulse Massager, Strength Duration 1 and Strength Duration 2.
INCLUSIONS – With the TENS unit are 2 x pairs of lead wires, 1 x 4 pack of reusable electrodes, 1 x 9 volt battery. All of the components are stored in a handy hard shell carry case which is easy if you need to carry it with you while travelling. A quick start guide and instruction manual are also included.
2. Renpho Cordless Handheld Massager

Sometimes all you need is a massage to loosen tight muscles and relieve pain but with chronic fatigue syndrome you just don't have the energy to get yourself to a massage therapist for a treatment.
This is when this handheld massager can be of great benefit. It's so easy to use yourself at home. Just a 20-minute massage using this massager on tight spots can bring great relief to aching and tight muscles.
Not having to struggle with a tangled cord or the heavier weight of a corded massager is of great benefit on days when your energy is low but you need some pain relief.
CORDLESS – It has a comfortable handheld design that is easy to charge by inserting the massager into the base and connecting it to a power outlet. This makes the massager easily portable for using at home or work or even travelling in the car. Due to the cordless design this massager is also lighter weight than a corded type. If you are low in energy, this lighter weight will suit you better.
BATTERY LIFE – The built in rechargeable battery fully charged lasts for around 140 minutes. This is more than enough time to give yourself a few good pain relieving massage sessions.
MASSAGE TYPE – Deep tissue percussion massage can help relax tight muscles and relieve pain in shoulders, neck, back, calves and throughout your arms and legs. Wherever you feel pain and tightness this hand held massager can bring relief as it has 5 different head-attachments for use on different areas of the body.
OPERATING MODES – With 4 different modes and 5 speed levels the massager can be easily adjusted to control the intensity for the type of massage that is comfortable for you. Infrared light is also applied by the massager to improve overall effectiveness.
SAFE + POWERFUL – This powerful massager works with up to 3600 pulses per minute to effectively relieve aches and pains. A safety feature shuts the unit off automatically after 20 minutes to prevent any possibility of over heating.
WARRANTY – The massager has a 1-year warranty and U.S. Local Customer Support
3. Quell Starter Kit Pain Relief Device

Quell is an FDA approved and proven device that uses the latest prescription strength neuro-technology. In a clinical study which included fibromyalgia patients, 81% reported improvement in their chronic pain after use.
By wrapping the Quell device on your leg, just below the knee it uses nerve stimulation, and blocks pain signals in your body. It can be worn during the day as you go about your business and at night during sleep.
The patented technology used in this device optimizes pain relief by automatically adjusting stimulation. However, by using the free app you can customize the therapy intensity to your needs. The app also allows you to track your pain, sleep and activity cycle.
PAIN TYPES – It is designed for various types of chronic pain.
HOW TO USE – Use the Quell daily for the first 30 days to feel the difference in your pain. They recommend using 3 therapy sessions each day.
INCLUSIONS– 1x Quell device, 1 x wearable band, 1x month's supply of electrodes (2 electrodes), 1x device charger.
CUSTOMER SERVICE – The Quell Customer Care team is available to answer questions or troubleshoot any issues. Contact details are supplied on the product package.
60 DAY REFUND POLICY – If you're not satisfied with the product, Quell offer a full refund within 60 days of the original purchase date. As Quell recommend you use it for 30 days to feel the difference in your pain, with this 60 day money back guarantee you have nothing to lose.
Putting It All Together
Avoid prescription or OTC pain medication and choose a couple of items from this list to try. See how they help to relieve your pain as some will work better than others for you. They all provide natural pain relief which you can use safely and easily to get the best benefit.
Do you have any suggestions for natural forms of pain relief that work for you and could work for others? Please feel free to leave information in the comments below.