We hope you love the items we recommend, and just so you know, Quit Chronic Fatigue may receive a small commission from links on this page at no cost to you.
What Do You Use Grapefruit Seed Extract For?
Grapefruit seed extract (GSE), sometimes called citrus seed extract is made from the seeds, membranes and pulp of the grapefruit. It is rich in phytochemicals, nutrients and antioxidants and is commonly used for the wide range of health benefits it offers.
Alternative medicine practitioners and naturopaths use grapefruit seed extract for its healing properties, as it is :
Antiviral
Antiparasitic
Antifungal
Antibacterial
And it is commonly used to treat gut parasites, candida overgrowth, and throat infections as well as infections of the gut which result in diarrhea. Some other conditions which grapefruit seed extract can be used for include:
Gingivitis
Athlete's foot
Earaches
Sinusitis
Travellers diarrhea
Colds and flu
Skin wounds
Viruses
Water purification
Removal of pesticides from fruit and vegetables
The Journal of Alternative and Complementary Medicine stated that grapefruit seed extract is effective in killing over "800 bacterial and viral strains, 100 strains of fungus, and a large number of single and multi-celled parasites."
However, grapefruit seed extract does have a slightly controversial history stemming from findings of a study that some commercially manufactured grapefruit seed extracts contain the harmful ingredients, triclosan and benzethonium chloride.
It stands to reason that when choosing any supplement, quality and reliability of the manufacturer is extremely important, as is checking the ingredients list of the product.
Despite the controversy, studies show the efficacy of using grapefruit seed extract as an effective broad spectrum microbial.
Grapefruit Seed Extract As An Antimicrobial
When you take grapefruit seed extract internally, you will reap the benefits of its antibacterial, antifungal and antiviral properties. However it can also be used in numerous other ways due to its antimicrobial qualities.
Many products are available nowadays using grapefruit seed extract such as ear drops, nasal sprays, throat sprays etc. Grapefruit seed extract is also used by manufacturers of natural products as a preservative.
Natural home cleaning products can be made easily by using a few drops of liquid grapefruit seed extract mixed with water.
For example some popular uses are:
To sanitize chopping boards, bathroom and kitchen surfaces.
Used in the final rinse cycle when doing laundry as a sanitizer.
To kill mold in the shower recess.
In humidifiers to prevent the growth of algae.
Does Grapefruit Seed Extract Kill Candida?
Candida occurs naturally in small amounts throughout the body, however at times often due to poor diet and lifestyle choices it has the ability to grow out of control and it becomes an infection commonly known as candidiasis.
It is a fungal infection that can affect different parts of the body and is common in both men and women. Often seen as an overgrowth infection in the toenails, ears, nose and mouth, it can also occur in the gut too. Many women are familiar with this infection as it can also occur in the vagina too where it is commonly referred to as thrush.
Grapefruit seed extract is commonly used as part of an anti candida cleanse and in fact a study shows that grapefruit seed extract has potent antifungal activity against yeast like fungi strains.
Grapefruit Seed Extract – Natural Antibiotic
Recently the overuse of antibiotics has been recognized with practitioners being advised to use antibiotics more conservatively. This is in an attempt to avoid creating even greater numbers of antibiotic superbugs that are resistant to current antibiotics.
In this type of instance a natural alternative to antibiotics such as grapefruit seed extract can be very effective due to its broad spectrum properties.
Grapefruit Seed Extract Effective Against UTI's
A small study showed the effectiveness of using grapefruit seed extract to treat urinary tract infections. Participants took a dosage of about 6 grapefruit seeds every eight hours orally for two weeks. All except one of them had good results. This shows the beneficial effect of taking grapefruit seed extract as a home remedy for UTIs which can be very difficult to clear completely with antibiotics. Often, urinary tract infections recur after even a couple of rounds of antibiotics.
Does Grapefruit Seed Extract Kill Gut Parasites?
I personally took grapefruit seed extract as part of a herbal protocol to get rid of a persistent protozoan intestinal parasite, blastocystis hominis. Grapefruit seed extract is known to be a strong and effective parasitic.
If you take it as part of a parasite cleanse it is best to use it in conjunction with some other antiparasitic herbs e.g., oregano oil on a rotational basis to avoid the parasite building up immunity to one specific antiparasitic.
How To Choose The Right Grapefruit Seed Extract Supplement
With so many uses for this supplement, you are sure to find grapefruit seed extract handy for dealing with minor health issues.
As I mentioned, grapefruit seed extract has had its share of controversy in the past due to the shady dealings of some manufacturers.
But, given the health benefits it provides, grapefruit seed extract is a worthwhile inclusion to your natural medicine cabinet, not only as a natural antibiotic, but also in any fight against a parasite or fungal overgrowth.
So, how do you make sure the grapefruit seed extract you choose is pure and safe?
Pure Encapsulations has rigorous quality standards and selects partners carefully when sourcing the raw materials for their supplements. Suppliers have to undergo tough qualification procedures and are regularly audited to ensure set standards are met.
Only compounds which have been validated for potency and clinical value through science or research are produced by Pure Encapsulations ensuring efficacy and potency of supplements.
In addition, all of the raw materials used in the supplements as well as the finished product are independently tested by laboratories for potency of the product as well as purity.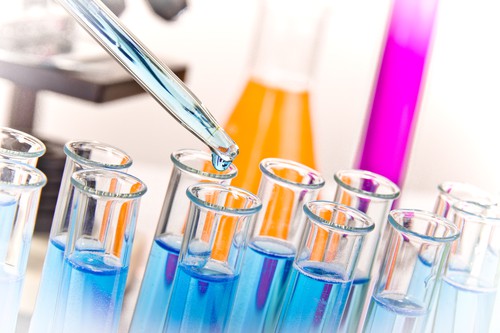 This independent testing confirms that antimicrobial contaminants which include benzethonium chloride, triclosan and a range of quaternary ammonium disinfectants are undetectable.
Only the highest quality ingredients are used by Pure Encapsulations. It is important in an increasingly polluted world that raw materials are responsibly sourced and tested.
To this end Pure Encapsulations advise their raw materials are tested for identity, potency of the product, heavy metals, microbial contaminants as well as 32 solvent residues and allergens.
Pure Encapsulations Grapefruit Seed Extract is free from gluten, uses non GMO ingredients, and is suitable for Vegans and Vegetarians. Their hypoallergenic supplements are tested to ensure they are free from common allergens such as :
Peanuts
GMOs
Magnesium stearate
Eggs
Artificial flavors, colors and sweeteners.
Non essential preservatives, binders and preservatives.
All of these reasons are why many natural health practitioners recommend Pure Encapsulations products.
Ingredients in Pure Encapsulations Grapefruit Seed Extract Capsules : Grapefruit seed extract and fruit in a vegetarian capsule (cellulose, water) ascorbyl palmitate.
Container size : 120 capsules each containing 250mg grapefruit seed extract.
PRO's Of Using Pure Encapsulations Grapefruit Seed Extract
High quality supplement
Independently tested
Effective dose
No fillers
Vegan
Gluten free
Hypoallergenic
CON's Of Using Pure Encapsulations Grapefruit Seed Extract
The price is a little higher than other grapefruit seed extract capsules, however the quality is excellent, as with many supplements, you get what you pay for.

Putting It All Together
If you are looking for a high quality natural supplement which can be used for many purposes with antibiotic, antiparasitic, antibacterial and antimicrobial qualities grapefruit seed extract is a great addition for your natural medicine cabinet.
Children and women who are pregnant or breastfeeding are advised against taking grapefruit seed extract, and as with all supplements, it is best to consult your practitioner before taking.
Please feel free to leave a comment.