The HPA Axis – Its Role In Chronic Fatigue Syndrome
The Hypothalmic Adrenal Pituitary axis (HPA) regulates many bodily functions such as immunity and digestion. And, it also controls your body's reaction to stress. When we are faced with stressors, several hormones are released which stimulate the adrenal glands. Cortisol, adrenalin and DHEA amongst other hormones are produced, initiating the fight or flight response.
Due to everyday stressors, we are constantly activating the HPA axis and pushing the adrenals to over work, finally leading them to become exhausted. Learn more about adrenal fatigue here.
The HPA axis is involved in producing many of the symptoms of chronic fatigue syndrome.
It is not known if HPA axis dysfunction causes chronic fatigue syndrome or if chronic fatigue syndrome leads to HPA axis dysfunction.
However, what is recognized is that stress plays a large part in the development of chronic fatigue syndrome. A study shows how stress management plays a role in symptom relief.
HPA Axis – How To Improve Its Function Naturally
Due to the influence that the HPA axis has in chronic fatigue syndrome symptoms, it's important to ensure the HPA axis is working optimally. To do this naturally, the adrenals need to be healthy and working well.
Lifestyle factors are important, getting enough rest, reducing stress and adhering to a healthy diet are all vital components of good HPA axis health.
Healthful food high in nutrients and low in food toxins can supply many of the nutrients required by the HPA axis. Additional supplements that can be helpful are magnesium, Vitamin B5, B12 and Vitamin C. Many people are unknowingly deficient in magnesium today but it is an important mineral used in many enzymatic processes in your body.
Your body signals your HPA axis is under stress in many ways. Sometimes the changes show up as symptoms like pain from muscle tension, particularly in the neck, upper back and shoulders. Or you might have heightened feelings of anxiety, irritability, moodiness or depression.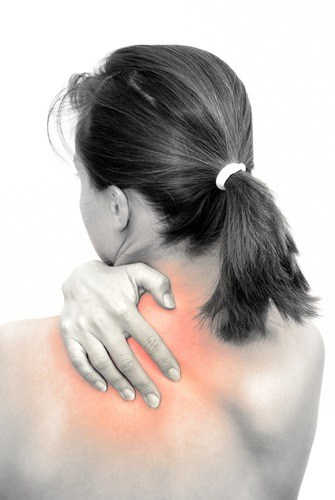 Where Does YOUR Stress Come From?
When, dealing with chronic fatigue syndrome it's very important to identify where the stress in your life is coming from. In addition to existing lifestyle factors, having chronic fatigue syndrome adds further to your stress load as you deal with the illness and its symptoms.
The many and varied symptoms arising from this debilitating illness like pain, anxiety, and fatigue add stress to your system. Dealing with feelings of isolation and the strain on relationships both in your career and personally can lead to even more stress.
Financial hardship due to being unable to work full time can lead to feelings of uncertainty about your future. All of this adds stress to an already stressed body and mind.
Chronic fatigue sufferers find that their tolerance to stress becomes less as the illness progresses. The smallest conflict or incident in your life can cause an increase in symptoms. Even the slightest irritant becomes just too difficult to deal with in your current state of debilitating fatigue.
Identifying and reducing the stress in your life is paramount in assisting healing from chronic fatigue syndrome.
To help with this identification process take some quiet time to think about the following:
Track When Your Symptoms Worsen – Is it in reaction to a certain person, a place or particular situation you find yourself in?
Examine Your Personal Relationships – Are you surrounded by overly demanding people who do not understand and support you in dealing with your illness? Are you surrounding yourself with the wrong friends? Where is the toxic relationship energy in your life coming from?
Feelings Of Frustration And Helplessness – Which areas of your life are you frustrated with? Are you working in a job you don't enjoy? Are you living in a personal relationship or marriage that no longer feels like an equal and supportive partnership? Do you feel as if your chosen career no longer suits your life goals?
Monitor Your Thoughts – Are your thoughts mostly negative, leading to the belief you can never recover from your illness? Do you constantly worry and feel anxious about the future?
Allergies – Are you dealing with chemical and /or food sensitivities or allergies?
Infections – Could you have some yet undiagnosed bacterial, fungal or parasitic infection?
Managing The Stress In Your Life
Whilst it is important to identify the major cause(s) of stress in your life and work on removing them, this can take some time to arrange. I had to eventually leave my job and the country I was living in and change my work life completely in order to remove the major stressors in my life.
Some people will need to change from full time to part-time work, or work from home to reduce their stress load. Many will leave toxic relationships. These changes are major lifestyle changes and will take time to implement.
In the meantime there are several approaches you can use to help manage and reduce the current stress in your life. Because there are many types of stress, it can be helpful to use different strategies and techniques to manage it effectively.
The relationship between the mind and body is well-known, your thoughts affect your body's health. Mind/body techniques can help re train the HPA axis and in turn help you feel better and reduce symptoms.
It's important to find techniques that you enjoy and create a regular daily practice. The more regularly you practice the more beneficial it will be. Try some of the following techniques and see which ones work for you.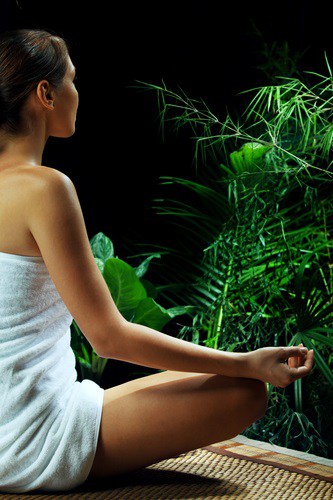 Yoga – Gentle restorative yoga which doesn't cause further stress on your body can have a beneficial effect on the HPA axis. It can reduce depression and anxiety and has an overall calming effect on the mind. Learn 3 easy restorative yoga poses to to every day here.
Meditation – This is one of the most effective ways to reduce stress by relaxing your mind. Several types of meditation can be used, you need to find one or two that suit you best. Breathing meditation is simple to use and can be utilized any time you feel stressed. Breathe deeply in through your nose to a count of 6 then breathe out to the same count. Simple deep breathing will help you feel more relaxed quite quickly.
Massage – Having a regular relaxation massage helps relax tight muscles and reduce aches and pains. Cortisol is decreased and the fight or flight switch is turned off. It helps get you 'out of your head' and shifts your attention into your body.
Gentle exercise – Moving helps use some of the anxious energy you might feel. It calms the mind and helps release tension. Gentle walking and swimming can both be beneficial but need to be carried out according to the available energy you have and importantly should not make you feel fatigued.
Putting It All Together
Understand the importance that stress plays in HPA axis dysfunction and work to identify and remove major stressors in your life. Use stress reduction techniques on a regular basis to help reduce the symptoms of adrenal fatigue and chronic fatigue syndrome. Try some adaptogenic herbs proven to help manage your body's response to stress.
Please Feel Free To Leave A Comment.