Food As Fuel Basic Building Blocks Of Energy
When you suffer from chronic fatigue syndrome your body is in a state of constant low energy and lacks enough resource to get you through each day. Cravings for sugary carbohydrates, greasy fried foods and caffeine are hard to ignore, but these foods are not the natural way to increase energy. As tempting as they are,  poor food choices cannot provide the fuel your body needs to help you recover.
You wake up from another night of non refreshing sleep and shuffle to the kitchen on automatic pilot heading for the coffee machine. A caffeine fix is desperately needed to give you an energy jolt to get you going, to drag yourself through another day. You're probably also craving a sweet chocolaty muffin or a bowl of sugary cereal to give you added oomph to start the day.
These poor food choices set you off on the daily roller coaster of pumping caffeine and sugar into your body, flogging your poor adrenals and setting your blood sugar up for yet another spike. This routine becomes a daily habit as you try hard just to get going in the morning.
But the temporary lift in energy you get from these low nutrient foods is followed pretty quickly by a crash. By mid-morning you are craving another sugar and caffeine fix to tide you over until lunchtime. Then once again as your adrenals crash around the regular time of mid-afternoon, you are craving yet another snack to keep you going until dinner.
Often in chronic fatigue syndrome there is an adrenal fatigue component to your illness. Learn more about adrenal fatigue syndrome and its typical symptoms here.
When dealing with chronic fatigue syndrome, it is vitally important to eat healthy nutritious food to provide you with the fuel needed to help all of your body systems function well and provide the building blocks of energy. Fast food, caffeine and sugar fixes just won't cut it as they provide a lot of empty calories but little in the way of nutrition.
Foods rich in vitamin B6, magnesium and potassium are great for energy. Vitamin B6 can help relieve fatigue. Some food sources containing these important vitamins and minerals include:
Cooked spinach
Bananas
Wild salmon
Sweet potatoes
Avocados
In a different post where I talk about exercise and chronic fatigue syndrome, I explain how you can temporarily feel better from exercise but this is followed by a crash if you overdo the intensity.
Eating the wrong foods can also cause a crash in your energy. Empty calories from food without nutrients give you a temporary energy lift but result in a crash as blood sugar spikes then plummets leaving you feeling tired once again.
Get Rid Of Bad Food Choices – Give Your System A Rest
It takes willpower to change bad dietary habits, particularly when cravings have taken over and your body is crying out for fuel. However, it's easier to stick to a healthy eating plan once you understand that the cravings are your body's way of telling you it is crying out for fuel as it has limited energy for your needs.
Instead of being tempted to go for the quick fix of yet another coffee or sugary snack from the vending machine, take a minute to recognize what your body is trying to tell you. Make sure you have some healthy snacks on hand for times when the cravings hit, so you can fill your body with healthy fuel.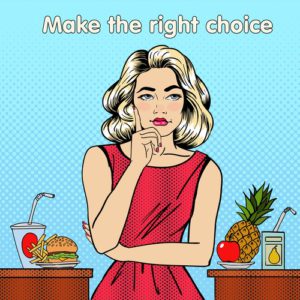 Many people with chronic fatigue syndrome have one or more food sensitivity. These can include a sensitivity to gluten, dairy, peanuts, soy, yeast and shellfish. Even some foods which are considered healthy can be detrimental to your health if you are sensitive to them. It's important to remove any allergens from your diet to give your body a rest and help it heal.
When your body senses a particular food as harmful it sets up an immune response and produces histamine. This is what causes the symptoms of itchy watery eyes, runny or stuffy nose, a scratchy throat, or hives. Food sensitivities can also contribute to feelings of fatigue.
An IgG (immunoglobulin) test is carried out from a blood sample and can quickly identify which foods you are sensitive to. It will provide vital information to help you refine your new healthy way of eating to suit your particular needs.
Now that allergens are completely removed from your diet you should start to feel improvement from symptoms within a few weeks. Elimination diets usually take about 3 to 6 weeks before your system has calmed down sufficiently and the allergic response stops. The foods can then be introduced one at a time back into the diet as you test slowly and carefully for any reaction.
What To Do About Cravings – Stop Them In Their Tracks
Often the very foods you are intolerant to are the ones you crave the most. Cravings for salty fast food or sugary treats may be your body's way of alerting you to nutritional imbalances.
Cravings for salty snacks are often triggered when the adrenals are under functioning as they need salt to function effectively. Instead of reaching for salty fried fast food, make a healthier choice.
When your adrenals are under stress they need salt as well as high levels of Vitamin C to function and repair. Read my review of  the high quality, easily assimilated Vitamin C I use here.
Try some cucumber sticks liberally sprinkled with sea salt. Air popped popcorn, or baked sweet potato fries both with a shake of sea salt are good snack choices.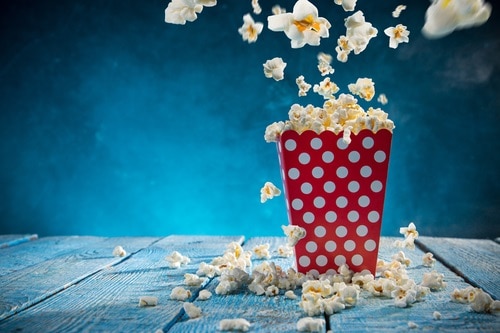 If sugary snack food cravings hit, try including more protein and healthy fats like coconut oil into your diet.
Fiber can help you stay full longer so include vegetables and seeds like flax and chia, all good fiber sources. Chromium supplements can also be beneficial in reducing sugar cravings.
Putting It All Together
Understand that particularly when you have an illness, the natural way to increase energy is by providing your body with healthy nutritious food. Kick bad food habits to the kerb and introduce healthful food for energy.
Do some testing to find out which food intolerance may be contributing to your chronic fatigue syndrome. Once the results are known, start an elimination diet to give your system a break from the allergic response.
Be prepared for energy slumps by preparing healthy snacks to prevent you from reaching for caffeine and sugar.
It takes time and patience to overhaul your diet and change habits that may have been ingrained for years. Don't give up the results will come in time.
Please leave any questions or comments you have below.