We hope you love the items we recommend, and just so you know, Quit Chronic Fatigue may receive a small commission from links in this post at no cost to you.
Looking For A Natural Way To Relieve Chronic Pain?
When I was suffering from fibromyalgia type pain as part of my chronic fatigue syndrome illness, I needed something to help take the edge off. The unrelenting pain was there when I woke up in the morning and still present when I fell asleep at night. And constant pain really wears you down.
Every single day I experienced pain in my upper back, neck, shoulders and calves. Chronic pain is just one of the many typical symptoms chronic fatigue sufferers have to deal with.
If you have a chronic illness which causes pain, it's not a great idea to manage it using over the counter oral NSAIDs (non steroidal anti-inflammatory drugs). Using this type of medication long term can have a negative effect on your digestive system.
Gastritis, heartburn and bleeding ulcers are some of the problems you can develop as a result of taking NSAIDs. If like me, you don't want to use prescription pain meds, oral OTC Ibuprofen or NSAIDs to manage your pain.
You might be wondering: "What can I take for pain relief?" And this is where Penetrex cream, safe and natural pain relief can help.
What Does Penetrex Cream Do – Does Penetrex Cream Reduce Inflammation?
It's an anti inflammatory cream that delivers its benefits 'cutaneously' that is, via the skin. By taking the anti-inflammatory via your skin you don't experience any issues with your digestive system. The other gratifying result is that existing inflammation of nerves, muscles, tendons and ligaments is reduced.

Penetrex doesn't simply mask the pain, it gets to work solving the problem of inflammation that causes the pain in the first place. This makes it different to many natural mentholated creams and rubs that give a 'hot' or 'cold' effect that only mask the pain.
Penetrex cream contains active ingredients manufactured using an emulsification process that ensures optimum delivery of the beneficial ingredients. By effectively penetrating the skin and getting to the nerves, muscles, ligaments and tendons where it is needed this cream goes to work straight away.
It gets better…….there are multiple uses for Penetrex Cream which include treating :
Tennis Elbow
Bursitis
Tendonitis
Arthritis
Sore and aching muscles
Carpal Tunnel Syndrome
Plantar Fasciitis
Shin Splints
Trigger Finger
What Is In Penetrex Cream?
It includes 5 Powerful Natural Anti-inflammatory Ingredients
Boswellia Serrata
Boswellia Serrata is a herb used since prehistoric times to cure acute and chronic illnesses including inflammatory diseases. It has been used for centuries therapeutically in Traditional Chinese Medicine and especially in India in Ayurvedic Medicine.
Native to Africa and Asia, the resin from the bark is thought to be responsible for the plant's anti inflammatory activities.
Clinical studies suggest it is effective in treating some autoimmune diseases including rheumatoid arthritis. It is the boswellic acids in the resin that are believed to suppress the rapidly growing tissue found in the inflamed areas of arthritis.
MSM (Methylsulfonylmethane)
MSM is a relatively new dietary supplement form of sulfur which occurs naturally in our body's tissues. It helps support connective tissues like ligaments, tendons, and muscles. About 50% of the body's total sulfur is concentrated in the skin, muscles and bones.
MSM has been shown through several clinical trials to be effective in reducing the types of pain associated with osteoarthritis. It has also been shown to exhibit anti-inflammatory properties.
When tissue cells become rigid and inflamed the result is pain and pressure. MSM is able to restore flexibility and permeability to cell walls, meaning fluids are then able to pass more easily through the tissues.
The resulting equalization of pressure reduces or eliminates the cause of pain. Nutrients can flow in while more harmful substances like toxins and lactic acid flow out as the resulting pressure build up is prevented.
Vitamin B6
Also known as pyridoxine, Vitamin B6 helps maintain the electrolyte balance of sodium and potassium which assists with normal nerve function and in the regulation of body fluids.
This important vitamin has a role in preventing leg and shoulder pain, swelling of the hands, tennis elbow, all forms of arthritis and carpal tunnel syndrome.
It has been shown, that people with severe carpal tunnel defect have a deficiency of vitamin B6. Both the syndrome and the B6 deficiency are relieved by pyridoxine.
Most treatments involving pyridoxine are carried out using oral Vitamin B6 supplements in fairly large dosages. However, Penetrex uses a smaller dosage applied topically directly where it is needed.
Arnica
Arnica is a botanical plant commonly used for centuries in Europe. The active components found in the Arnica plant are sesquiterpene lactones, known for their pain reducing and anti-inflammatory qualities.
Arnica also contains the essential oil thymol as well as inulin, flavonoids, tannins and carotenoids which help with the stimulation of blood circulation.
Arnica stimulates the activity of white blood cells that act in the digestion of congested blood. They also help to disperse fluids from bruised tissue, muscles and joints. Arnica is also known to improve the health and conductivity qualities of certain nerves.
CMO (Cetyl Myristoleate)
Cetyl myristoleate is the common name used for cis-9-cetyl myristoleate. it is a relative of the Omega-9 fatty acid found in olive oil and is a natural medium chain fatty acid.
This medium chain fatty acid is found in some animals, including mice, whales and cows, however it is not found in humans. It has several biological actions, including pain relief, and as an anti-inflammatory.
Discovered in 1972 by a researcher at the National Institutes of Health while testing anti-inflammatory drugs on lab animals. It was found that when CMO was injected into the animals it gave protection against arthritis.
From these studies it has been suggested that CMO acts to lubricate the joints as well as being an anti-inflammatory agent.
Anyone who is looking for a natural topical cream for relief of tendon, ligament, muscle and nerve pain. You should try Penetrex cream if you don't want to simply mask the pain, but get to work stopping the inflammation that causes the pain, and if using a natural product is important to you.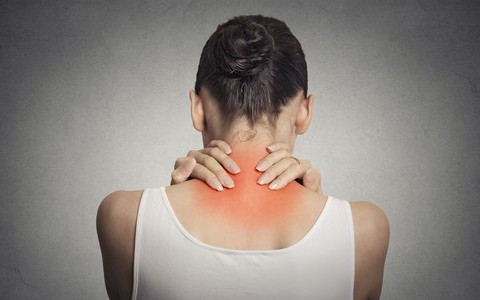 You should use Penetrex cream if you suffer pain caused by:
Sore, tight and aching muscles
Arthritis
Plantar Fasciitis
Repetitive strain injuries such as Carpal Tunnel Syndrome, Tennis Elbow or Trigger Finger.
Bursitis
Shin Splints
Not only is Penetrex great for reducing the inflammation that causes pain. It gets better……
Because, the manufacturers of Penetrex, Biomax Health Products based in California, back their product by offering a refund policy if you are not "100% Satisfied with Penetrex for ANY reason".
How Should Penetrex Cream Be Used?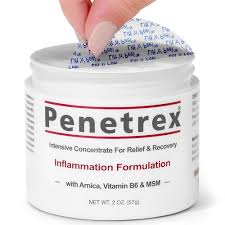 Penetrex cream should be applied liberally to the affected area(s) where you feel pain, tingling numbness etc., and massaged into the skin thoroughly for complete absorption. You should use enough product so that the cream massages smoothly into your skin.
This application should be repeated 3 or 4 times a day during an initial period of at least 7 to 10 days. After this timeframe it should be used only as needed. As your symptoms improve, you can reduce the frequency of application.
PRO's Of Using Penetrex Cream
The majority of online reviews suggest customers are satisfied with the product performance.
The product contains several natural ingredients with proven use as anti-inflammatories.
Uses a revolutionary delivery system for absorption where it is needed.
It is helpful in relieving joint, muscle, tendon and ligament pain.
Using the product is easy as it is non greasy, non staining with only a very slight natural scent.
It is cost effective compared to similar alternative products.
8 years of research went into developing the product.
It is still manufactured by the original chemist in Southern California.
The manufacturer claims it is safe to use for long term continued use stating "We have literally tens of thousands of clients who have been using the product for several years now on a daily basis".
The Product has a 100% Money Back Guarantee.
CON's Of Using Penetrex Cream
Some people with sensitivities to any of the ingredients used may develop a rash.
Due to having to use the cream 2 or 3 times each day, a small jar does not last very long, especially if you are using it to treat multiple areas. However Penetrex cream comes in a larger size jar and the company offers discounts for volume orders.
Putting It All Together
I have personally used Penetrex to relieve pain from tight muscles and also when I suffered from Trigger Finger, and found it very useful in reducing the pain of both. I've also used in by rubbing it into the base of my skull when I experienced a visual aura (usually the signal for me that a migraine is about to start). It not only stopped the aura, but the migraine didn't develop either.
If you are looking for a natural anti-inflammatory pain relieving cream try Penetrex. With the 100% money back guarantee offered with the product how can you lose?
As always, please feel free to leave a comment or any queries below.