We hope you love the items we recommend, and just so you know, Quit Chronic Fatigue may receive a small commission from links in this post.
What Is The Hydro Flask 21oz Double Wall Vacuum Insulated Stainless Steel Sports Water Bottle?
It's a well-designed insulated sports water bottle that offers a healthy alternative to plastic water bottles. Made from food grade stainless steel and non-toxic BPA free plastic with a hard wearing outer powder coated finish.
The double walled vacuum insulation, "TempShield" keeps drinks hot for up to 12 hours, and cold for up to 24 hours. I live in a tropical climate and can attest to the outstanding insulation qualities of this water bottle. It keeps iced water icy cold all day here and usually I finish the water before all of the ice melts.
There's nothing worse if you live in a hot climate or participate in sweaty sports to take a swig out of your water bottle and the contents are no longer chilled and sometimes even warm…… yuck!
Powder coating on the outside of the bottle provides a slip free grip on the bottle. Due to the great insulation quality, there's no condensation on the outside of the water bottle adding to its non-slip quality.
The size of this water bottle is ideal to fit conveniently into your vehicle's cup holder for taking drinks with you on long road trips. It also fits easily into your bike bottle rack for keeping hydrated on your weekend cycle ride.
This model comes with a sports style straw lid which is easy to flip open for use. A handy finger loop on the lid makes it easy to clip the Hydro Flask onto the outside of your sports bag or backpack when hiking.
Whether you are on a mountain trail, in your morning yoga class or driving along the freeway the Hydro Flask with sports cap makes taking a drink using one handed easy.
As this particular Hydro Flask model is designed as a sports water bottle, the sports lid is better suited to using for cold drinks. This sports style straw lid is also not completely leak proof, so make sure you stand it upright if placed inside your bag.
You can choose from 6 great colors, Black, Pacific, Mint, Lava, Flamingo and Olive, so you're bound to find a color to suit you whether you're male, female young or young at heart.
Color coordinate it to your gym, cycling or hiking gear. Give each family member a different color, and there will be no more arguments about who lost their sports water bottle.
Who Is The Hydro Flask 21oz Double Wall Vacuum Insulated Stainless Steel Water Bottle For?
If you have concerns that you could potentially be ingesting toxic chemicals that leach from plastic bottles you're probably on the look out for a healthier alternative. The interior of the Hydro Flask is made from food grade stainless steel.
Long known and used as a safe option for food containers and cookware, food grade stainless steel makes this Hydro Flask a great healthy alternative to plastic.
If you need further information about how ingesting toxins from plastic has a detrimental effect on health click here. As well as the health benefits, the money you save from no longer buying bottled water will pay for the Hydro Flask many times over. Simply fill your Hydro Flask with filtered tap water for a way healthier option.
You may also be thinking of the negative effect all those plastic bottles have on the environment. The movement towards reducing single use plastic is heating up, and with good cause. Research shows that by 2050 the oceans of the world will contain more plastic by weight than fish. That is a completely astonishing statistic.
In the case of plastic water bottles, it is known that only one in six water bottles ends up in the recycling bin, with the remainder being added to landfill.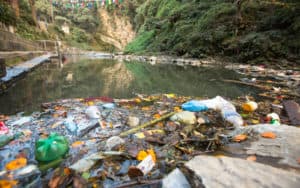 All those plastic bottles end up as rubbish, polluting land, lakes, rivers and the ocean. And the really bad news is that due to their chemical composition plastic bottles take several hundreds of years to breakdown, so that's a few lifetimes. Horrible, when you think of the legacy we are leaving to not only your children but several generations of their children too.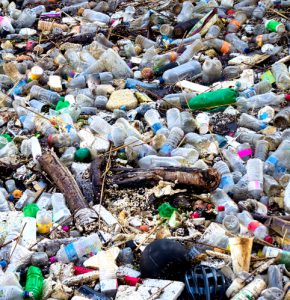 Whether you have health concerns or environmental concerns, refusing to buy overpriced water in plastic bottles ever again is a good idea.
Pros And Cons Of The Hydro Flask 21 oz Double Wall Vacuum Insulated Stainless Steel Water Bottle
PRO's
The great double insulation feature keeps drinks hot or cold for an extended period of time.
It comes with the built in straw feature for easy use.
Great color range making it a fantastic gift idea for guys and girls.
Internal is made from food grade stainless steel.
External has a tough powder coated non-slip finish.
Lifetime warranty.
Fits into your vehicle cup holder.
In built finger loop attaches easily to your bag.
CON's
The sports water bottle with straw lid isn't completely leak proof and needs to be kept upright in your bag.
The price is a little higher than other makes of water bottle, but the superior insulation qualities make it worth it.
Final Thoughts On The Hydro Flask 21 oz Double Wall Vacuum Insulated Stainless Steel Water Bottle.
I love this water bottle and enjoy the great insulation properties is offers. Living in a hot tropical country, I drink more water than if I was living in a more temperate climate. And I need to carry water with me when out and about as well as during exercise.
There's nothing worse than taking a slug of water and finding it warm. Using this Hydro Flask Double Insulated Sports Water Bottle, I never have that experience.
Looking for a healthier and more environmentally friendly option to plastic water bottles, I found it with this one.
Please Feel Free To Leave A Comment Below.