Vegetable Superfood Soup – Really?
It seems that every week a new fruit, vegetable, seed or nut is proclaimed a 'Superfood'. But how does a food become a superfood, particularly when it's one as simple as the humble carrot?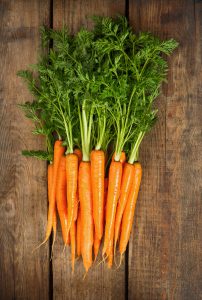 With nutritional qualities that out-weigh others in the vegetable family, carrots are loaded with beta carotene an antioxidant shown to have disease fighting capabilities.
The carotenoids including beta carotene help maintain healthy vision, and the health of your respiratory tract. Carrots also contain vitamins A, C and B6 as well as beneficial minerals.
When you combine carrots, ginger and turmeric together you not only create a delicious flavor, but this combination of roots also has fantastic 'superfood' healing properties. This trio combined creates a soup with powerful antioxidant, heart disease and cancer busting abilities and is also anti inflammatory.
Ginger and turmeric have both been used in eastern culinary traditions and healing remedies for millennia.
Turmeric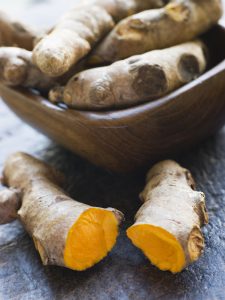 The leaves of this plant are used in Eastern medicine, however it's the root that is used for cooking and gives us the bright yellow colored spice we know. Containing the active ingredient curcumin, turmeric is known as an anti inflammatory and immune boosting spice.
Turmeric can be added to many foods not only a curry, including soups, stews and smoothies. With a slightly warming and woody flavor not much is needed to add taste and health benefits to your diet.
For proper absorption in the body take turmeric with a healthy fat like coconut or flax seed oil and black pepper, all known to help the body assimilate turmeric and its health giving properties within your system.
Ginger
Perhaps more well-known than turmeric, ginger has been used as a popular flavoring spice in sweet and savory foods in Western countries since Roman times.
An aromatic plant, it's the underground part of the stem that is used in everything from baked goods to curries, smoothies and tea. Like turmeric, it can be bought as a powder, but it's worth seeking out both turmeric and ginger in their fresh form as the flavor is so much better.
Some of ginger's healing qualities make it a strong anti inflammatory, helpful in reducing arthritis pain. Also, known to calm the nausea of motion sickness and morning sickness, ginger is known to aid digestion by relaxing the digestive tract.
As always, it's best to buy organic versions of these vegetable superfoods.
This soup has just a hint of curry powder to compliment the fresh taste of the carrots, turmeric and ginger. Finish it off with a splash of coconut milk and a sprinkle of chopped coriander….. YUM!
Curried Carrot and Turmeric Soup
Bursting with anti- inflammatory and antioxidant goodness from carrots and turmeric this soup is also tasty. Serve it hot or chilled, it's equally delicious.
Great for a quick lunch or make ahead as a starter for your next dinner get together.
2 tbsp coconut oil (organic)
2 medium shallots peeled and chopped
2 cloves garlic peeled and minced
1 inch knob of ginger peeled and grated
1.5 pounds carrots sliced into rounds
1 tsp sea salt
1/2 tsp curry powder
black pepper to taste
1/4 cup coconut milk for swirling on top of soup
4 cups vegetable stock
chopped coriander for serving
1 inch piece of turmeric peeled and grated
Heat coconut oil gently in a medium pan. Sweat the onions, garlic and ginger for a couple of minutes but do not allow to brown.
Add the carrots, turmeric, curry powder, salt and pepper and cook for a couple of minutes stirring occasionally to distribute all ingredients evenly.
Pour in the stock and bring to the boil. Reduce the heat and simmer for about 25 minutes until the carrots are cooked through and soft.
Allow the soup to cool before adding to a high speed blender and puree in batches. If you puree when the soup is hot it will explode out of the top of the blender.
When ready to serve, divide the soup into each bowl, swirl in the coconut milk and top with chopped coriander.
The curry powder should not overwhelm the beautiful fresh flavour of the carrots, so only use a scant 1/2 teaspoon to give just a hint of curry to the soup. The ginger already gives just a slight suggestion of heat to the dish.