What Is Ancient Minerals Magnesium Oil?
It's a highly potent form of naturally occurring magnesium chloride that is easily absorbed through the skin, made from water and Genuine Zechstein magnesium chloride and some trace minerals.
Ancient Minerals Magnesium Oil is extremely pure and harvested from the Ancient Zechstein Seabed.
With unmatched quality, each batch is produced under stringent GMP ISO 9001, and ISO 14001 quality control standards, a certificate of analysis of every lot is available upon request from them.
Known to maintain and promote healthy magnesium levels, it also helps maintain healthy joint and muscle function and can be applied directly to aching joints and muscles for pain relief. Magnesium oil is also absorbed and transported to the body's cells making it great for chronic fatigue muscle pain.
Magnesium promotes restful sleep, helps maintain nerve health and supports healthy immune and hormonal systems.
Who Is Ancient Minerals Magnesium Oil For ?
I first used Ancient Minerals Magnesium Oil when I was at the worst stage of suffering with Chronic Fatigue Syndrome. At this time due to my poor health and weakened state I was unable to take supplements, as my GI system could not tolerate any of them.
It took a few months of working on building my gut function up before I could take the supplements I badly needed to get well.
Magnesium is an important mineral also used in treating some forms of this illness, so it was important that I found a way to increase levels in my system. A study has shown Chronic Fatigue Syndrome sufferers have lower red cell magnesium levels than healthy control subjects.
My naturopath recommended I use magnesium oil as a way of building my depleted reserves of this mineral and to help with the horrible muscle pain I was experiencing. Known as an essential mineral as the body cannot produce magnesium, it must be ingested daily. Keep up those leafy greens, avocados and almonds for natural food sources of magnesium too.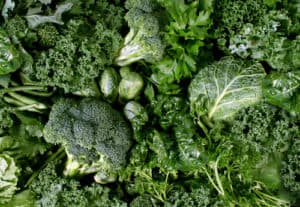 Known to cause headaches, muscle spasms, leg cramps and decreased energy, magnesium deficiency can also contribute to restless legs.
Magnesium Is A Necessary Nutrient Required For:
Maintaining energy and endurance levels.
Healthy heart function.
Cell reproduction.
Strong teeth and bones.
Healthy skin function.
Balanced hormones.
Healthy nervous system.
Relaxing the mind and body
Great Things About Ancient Minerals Magnesium Oil:
It's effective and easily absorbed.
The product has good quality control standards.
A great alternative if your GI system can't tolerate magnesium supplements.
Reasonably priced.
Easy to apply.
The spray bottle is handy to carry around with you.
A natural form of pain relief.
Only One Thing That's Not So Great About Ancient Minerals Magnesium Oil:
In the initial stages of application it can make skin tingle a little, but after a couple of applications this effect wears off as your skin becomes used to it. This can happen with all magnesium oil brands. The tingling effect wears off shortly after you apply it.
** Some pages and posts on this site may contain affiliate links. When you click on these links to products or services I recommend, I get a small commission. Getting a few of these commission payments may be enough to buy a cup of coffee. This does not affect the price you pay. I only recommend products or services I have used or researched thoroughly.**
How Much Does Ancient Minerals Magnesium Oil Cost?
BUY Ancient Minerals Magnesium Oil HERE:
Final thoughts on Ancient Minerals Magnesium products.
Another useful way to increase your magnesium levels is to soak in magnesium flakes. A couple of handfuls in a warm bath before bedtime is very relaxing and helps with getting a good night's sleep. You can also put a handful in a basin of warm water and use it as a foot bath, this is another effective way of having the magnesium absorb through your skin. I've used both methods and they work just fine. You must make sure to use a good couple of handfuls in your bath, or a big handful in a basin. If you don't use a big enough dose, the results won't be good.
You can BUY Ancient Minerals Magnesium Flakes here:
Please let me know if you have any comments or queries below: