We hope you love the items we suggest, and just so you know, Quit Chronic Fatigue may receive a small commission from the links in this post.
What Is Oregano Oil Used For?
Using oregano oil for health issues is not new, herbalists have been using it as a healing herb for centuries.
Also known as Wild Marjoram, it is a culinary herb with an aromatic spicy flavor. Although it is called oregano oil it is not the same form of the herb commonly used as a pizza topping.
Wild Marjoram or Oregano Oil has been commonly used in the Mediterranean for cooking, treating infections and repelling insects for hundreds of years.
Now Foods Oregano Oil is a standard item in my natural medicine cabinet. I've used oregano oil for various gut related issues like eliminating parasites as well as bacterial and yeast over-growth with great success.
A study shows oregano oil is effective in killing certain types of gut parasites such as Blastocystis Hominis, Entamoeba hartmanni and Endolimax nana. In my own case I used it as part of an effective regime recommended by my naturopath to eradicate Blastocystis Hominis, a particularly resistant microscopic gut parasite.
Importantly, evidence shows that oregano oil helps fight several strains of bacteria which doctors commonly prescribe antibiotics for. Unfortunately, nowadays antibiotics are very over used and often prescribed for viral infections against which they are ineffective.
Oregano Oil is an extremely powerful natural antibiotic and studies have shown it to be significantly better than many broad spectrum antibiotics currently in use to treat MRSA staph infections. Additionally, studies show that the active ingredient, carvacol is effective against the human norovirus ( MNV).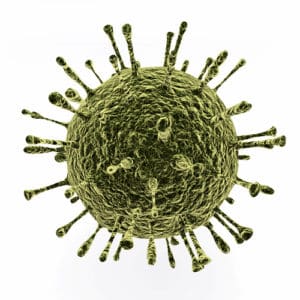 You might be asking 'what does oregano oil cure'? As well as bacteria, the powerful phenol antioxidants in oregano oil can effectively destroy viruses, parasites and yeasts too. So there are several reasons to include it in your natural medicine cabinet.
But Wait…..There's More!
Besides Oregano Oil's impressive anti-viral, anti-parasitic, anti-fungal and anti-bacterial qualities, this study shows oregano oil is also a powerful antioxidant.
In the study of healthy antioxidants, oregano oil's value was shown to be on par per gram weight with known antioxidant rich fruit and vegetables. It was shown that oregano oil has:
42 x more antioxidant activity than APPLES
30 x more antioxidant activity than POTATOES
12 x more antioxidant activity than ORANGES
4 x more antioxidant activity than BLUEBERRIES
Antioxidants, are a group of compounds that prevent damage to cells from free radicals and as such are synonymous with good health. They may play a role in helping prevent diseases such as cardiovascular disease, neurodegenerative disorders such as alzheimer's, macular degeneration and cancer.
Which Oregano Oil Should You buy?
Distillation is used to extract the medical grade essential oil from the herb. This is where the highest concentration of active constituents in the herb are found. Over 1000 lbs of wild oregano is used in the production of just 1lb of essential oil of oregano.
Two powerful compounds are found in oregano oil, thymol and carvacrol. The oil from the oregano plant is mostly made from carvarol while the plant's leaves hold a variety of antioxidants such as phenols.
Now Foods Oregano Oil Soft Gels contain a highly standardized form of oregano oil that contains a minimum of 55% Carvacol, the active ingredient in oregano oil.
The soft gels have an enteric coating which is necessary to ensure the oregano oil releases into the intestine where it goes to work during absorption.
Importantly, this enteric coating prevents strong stomach acids from dissolving the soft gels and destroying the active ingredient before it reaches the small intestine.
If you are using oregano oil for any gut related issues like candida overgrowth and parasite elimination, you may be wasting money if you are not using capsules with an enteric coating.
Who Are Now Foods Oregano Oil Soft Gels For?
As oregano oil is a natural antimicrobial, anti fungal, anti parasitic and antiviral it can be used therapeutically for a wide range of health issues. Additionally, studies show that the active ingredient, carvacol is effective against the human norovirus ( MNV).
Keeping a container of these oregano oil softgels in your medicine chest is good insurance for when an unexpected virus, infection, or stomach bug strikes.
Common Uses Of Oregano Oil For Health
Natural antibiotic
Get rid of Intestinal Worms and Parasites
Reduce Candida and Yeast Overgrowth
Protect against MRSA ( the hospital super bug)
Eradicate Viruses
Reduce Indigestion and Digestive complaints such as SIBO
Sinus infections
Influenza
Common Cold
Earache
Athletes foot
What Is In Now Foods Oregano Oil Softgels?
The oregano oil mixes with olive oil, fennel oil and ginger oil.
The softgel contains gelatin, glycerin, water and carob extract.
The all important exterior enteric coating is methacrylic acid copolymer, ethyl acrylate, copolymer, water, magnesium silicate, polyethylene glycol.
What Is NOT In Now Foods Oregano Oil Softgels
Dairy
Eggs
Gluten
Soy
Pros Of Now Foods Oregano Oil Softgels
Enteric Coating – The oregano oil safely travels all the way to the small intestine without stomach acid destroying it.
Powerful Level Of Active Ingredient – Carvacol level is standardized at 55%.
Reasonable Price – A good price for 180 softgels and quality of the ingredient used.
Easy To Use – The softgels are a small size making them easy to swallow. Taking a capsule is easier than taking straight oregano oil drops which have a strong taste and hot/burning effect in your mouth.
Cons Of Now Foods Oregano Oil Softgels
Gradually Increase Dosage – As with any oregano oil supplement, it's best to start off slowly and gradually increase the dosage to avoid any possible stomach upset.
Other Ingredients – This product may not be suitable for those sensitive to glycerin, fennel or ginger.
Final Thoughts On Now Foods Oregano Oil Softgels
Now Foods Oregano Oil Softgels are an easy to take and well priced, quality supplement. Manufactured with an enteric coating for maximum absorption they are a great addition to your natural medicine chest.
Please feel free to leave a comment below.