We hope you love the items we recommend, and just so you know, Quit Chronic Fatigue may receive a small commission from links in this post.
What Is The Best Form Of Vitamin C?
Suffering from Adrenal Fatigue Syndrome I needed a high quality Vitamin C supplement and was recommended Lypo Spheric Vitamin C due to its revolutionary encapsulated delivery system.
The delivery system of this Vitamin C maximizes absorption by the body. I needed fast results and maximum bang for my buck so making the right choice of vitamin C was important to help get my health back on track.
Vitamin C is probably one of the best known supplements. Everyone knows about Vitamin C from the story of how a lack of this important vitamin caused scurvy in sailors of bygone days.
But there are so many Vitamin C products out there now I'm sure you've asked yourself, which Vitamin C should I take? Which Vitamin C is best?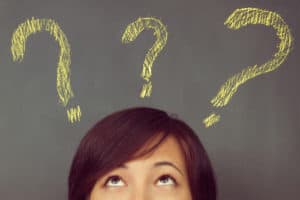 The choice of Vitamin C supplements is huge, with so many brands available on the market, it can be mind boggling. But quality and product prices vary greatly, making choosing the right one tricky.
How can you be sure you're not just wasting money buying an inferior product which your body is unable to use efficiently?
Hopefully this review will answer some of those questions and help you make an informed decision when buying this important supplement.
Particularly if you are currently dealing with an illness, you want to be sure you are helping your body by supplying it with the quality supplements it needs to recover and rebuild.
What Are Vitamin C Benefits?
Vitamin C is a water-soluble vitamin that's found in lots of different fruits and vegetables and is a crucial component of a healthy diet.
Foods containing naturally high levels of vitamin C include bell peppers, guavas, kiwifruit, citrus fruit, strawberries, papayas, broccoli, tomatoes, snow peas and kale.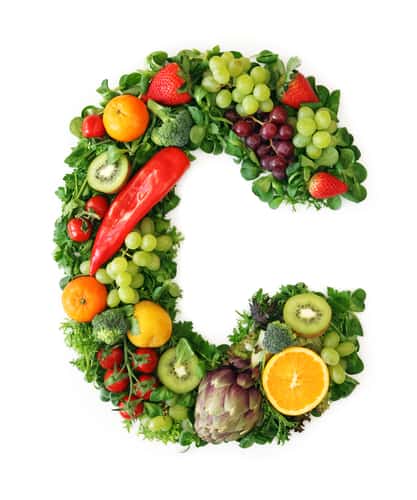 It is a powerful antioxidant that acts to neutralize free radicals in your body, reducing the risks of inflammation and disease caused by stress and damage to your cells.
Vitamin C also boosts the immune system, improves heart health, and synthesizes collagen for healthy joints and skin.
In chronic fatigue syndrome it can also help with the adrenal component of the illness, as the adrenals need a high dose of this powerful vitamin when under stress.
A powerful antioxidant, vitamin C is directly involved in your adrenals production of cortisol.
If you are suffering from adrenal fatigue it is one of the most important supplements and an essential building block for the recovery of your adrenal glands.
Vitamin C requirements during adrenal fatigue generally fall between 2,000-4,000mg per day. These levels are almost impossible to reach from fruit and vegetables only.
Even eating a ton of oranges, guavas and kiwis each day, you would still likely only reach levels of about 500mg each day. So if you are dealing with an illness, supplementation is a must to get the levels of vitamin C you need.
According to Dr James Wilson, in his book "Adrenal Fatigue – The 21st Century Stress Syndrome", he reports that some patients require up to 20,000mg per day to support and heal their adrenals.
Vitamin C is stored in the highest concentration within the adrenal glands.
It is used by the adrenals to produce all of the adrenal hormones, including cortisol.
Vitamin C stores are quickly used up when you are under stress during the production of cortisol and related stress-response hormones.
When Vitamin C is in short supply, your adrenal glands become even more stressed. In this state they release even more cortisol. This not only increases your feelings of anxiety, but with higher cortisol being pumped out it affects blood sugar and blood pressure too.
Why I take Lypo Spheric Vitamin C
Liposomes are tiny fat soluble vehicles for carrying nutrients to the body's cells.
Lypo Spheric Vitamin C utilizes a revolutionary method of enhanced Vitamin C delivery. Incorporating liposomes made from phospholipids to maximize absorption into the bloodstream thus ensuring the product is transferred easily into the cells of the body.
Phospholipids are primary building blocks of the cellular membrane, which is the thin protective wall around each cell. By packaging liposomal Vitamin C like a bodily cell, Lypo Spheric Vitamin C passes through the digestive barriers and delivers the nutrient directly to the bloodstream. This results in a much higher absorption rate of Vitamin C with over 90% of cells being bathed in this important nutrient.
A study showed that liposomal vitamin C produces higher circulating concentrations in the body than standard unencapsulated oral vitamin C.
Lypo Spheric Vitamin C is a gel, a little like honey in texture and comes pre-packaged in individual sachets. It's recommended to mix the contents of a sachet in water and drink it. Each sachet contains 1000mg of Vitamin C.
I find this much easier than taking several capsules. Usually, I squirt the gel directly from the sachet into my mouth then wash it down with some water.
The Pros Of Taking Lypo Spheric Vitamin C?
The liposomal encapsulation technology ensures the product is processed and absorbed easily by your body.
It offers maximum bang for your buck.
High quality product.
Easy to carry individual sachets when traveling.
Pleasant slightly citrus flavor..
The Cons Of Taking Lypo Spheric Vitamin C?
The price is high, however you are getting a superior supplement.
The gel consistency is a little difficult to mix with water.
**Some pages and posts on this site may contain affiliate links. When you click on these links to the products or services I recommend, I get a a small commission. Collecting a few of these payments may be enough for me to buy a cup of coffee. This does not affect the price you pay. I only recommend products or services I have used or researched thoroughly.**
Quit Chronic Fatigue Overall Product Rating – 4.8
Value for money 5 out of 5
Efficacy 5 out of 5
Ease of administration 4.5 out of 5 – due to being a little difficult to mix in water.
Check Out The Latest Prices And Reviews Of Lypo Spheric Vitamin C At Amazon NOW!
Please leave any comments or questions below.