Why It's Important To Spread The Word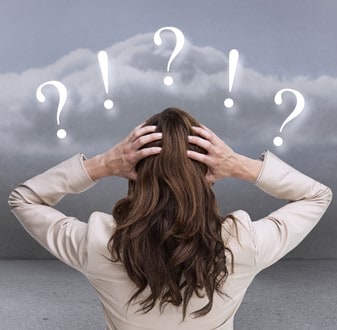 If you are currently suffering from chronic fatigue syndrome or know someone who is, you probably have more questions than answers about this illness.
The information from each of the top 10 influencers we love can answer some of your questions and may also just provide a key to recovery.
Please check out the list of influencers below, it's written in no particular order, and you are bound to find some useful nuggets of information contained in each one. The more good solid information influencers get out there the better. Communication about this poorly understood illness is increasing all the time, but more still needs to be done.
Creating awareness of the illness with information on how you get it, what causes it, and available treatment options will help dispel the myth that chronic fatigue syndrome is un-treatable. Getting information out there is the reason for creating this 'Top 10 Influencers We Love' article.
Understanding of the illness is improving, but more needs to be done. This post lists the influencers I've found who have helpful information to share about chronic fatigue syndrome.
Some individual influencers share their own journey with the illness, some are good solid resources for sufferers trying to work out how they got the illness, whilst others share treatment options that worked for them.
So go ahead and click on the links below each screenshot to start discovering useful information.
1. HealthRising
This site is a comprehensive source of information for chronic fatigue sufferers. Created by Cort Johnson, a former sufferer himself, who started the site committed to increasing understanding of chronic fatigue syndrome. It consists of forums where you can ask questions and read answers, a great source of information itself. And also covers an overview of chronic fatigue syndrome, symptoms, causes and treatments.
2. IDPH (Illinois Dept Public Health)
http://www.dph.illinois.gov/topics-services/diseases-and-conditions/diseases-a-z-list/chronic-fatigue-syndrome
The Illinois Department of Health has a general information page on chronic fatigue syndrome, what it is, symptoms and warning signs and natural therapies that can help. Information on chronic fatigue syndrome diagnosis criteria is also included.
3. Gabrielle Maston
Gabrielle Maston is a dietitian and exercise physiologist who writes on various topics. A recent article on chronic fatigue syndrome and exercise discusses what chronic fatigue syndrome is, how to diagnose and treat it, as well as how to carefully use exercise if you have chronic fatigue syndrome.
4. Honeycolony
https://www.honeycolony.com/article/fibromyalgia/
Honeycolony is a website sharing one man's story of recovery from chronic fatigue syndrome using natural methods. Dan Neuffer suffered from chronic fatigue syndrome and fibromyalgia for several years before concentrating on treating his Autonomic Nervous System disturbances and finally getting well.
5. Myers Detox
Myers Detox hosts a discussion with Dr Tim Jackson on 138 causes of chronic fatigue syndrome. Dr Jackson is a physical therapist with a huge interest in functional medicine including how it can be used to treat chronic fatigue syndrome.
6. My Therapy
https://www.mytherapyapp.com/blog/chronic-fatigue-syndrome-top-supportive-organisations
This website is produced by an international team of designers, developers and digital health enthusiasts. This post includes self-help tips for chronic fatigue syndrome sufferers as well as information on organizations that can help.
7.ME Action
https://www.meaction.net/
An international network of chronic fatigue syndrome patients fighting for health equality. The site lists projects they are involved with, tools for awareness, self advocacy and activism. Their aim is to mobilize patients to advocate for public investment in research, to raise awareness of the illness and for an increase in medical education.
8. The Mayo News
http://www.mayonews.ie/living/nurturing/28600-gentle-steps-towards-beating-chronic-fatigue
The Mayo News published this article by physiotherapist Andrew O'Brien whereas well as an overview of chronic fatigue syndrome, Andrew writes about the importance of movement and the best type of movement for chronic fatigue sufferers. In describing the type of movement, Andrew states chronic fatigue syndrome is an 'energy crisis in the body'. One of the best descriptions for chronic fatigue syndrome I've heard.
9. The Optimum Health Clinic Blog
The Optimum Health Clinic is an integrative medicine clinic specializing in treating chronic fatigue syndrome. They use alternative and complementary medicine in their treatment and work with patients in 35 countries. An interesting blog currently on their site discusses chronic fatigue syndrome and multiple chemical sensitivities.
10. Fightingfatigue.org
http://www.fightingfatigue.org/
This blog chronicles chronic fatigue syndrome sufferer, Sandy's journey with chronic fatigue syndrome and has helpful tips and information on the illness.
Putting It All Together
Whether you have just been diagnosed with chronic fatigue syndrome or are thinking you may have it but are still to be diagnosed the resources mentioned here can help you.
Please leave a comment below about which articles you found most helpful in helping with chronic fatigue syndrome.